The 2019 Myanmar Investment Summit was held at the Furama Hotel in Keqiao, Zhejiang Province. Many guests from the Myanmar government agencies, the Federation of Industry and Commerce, the Chamber of Commerce, and enterprises attended the ceremony.
Bring the latest news on the investment environment and the development environment of the textile and garment industry in Myanmar for textile enterprises, and attract more than 100 textile enterprises who are interested in Myanmar trade to come to exchange.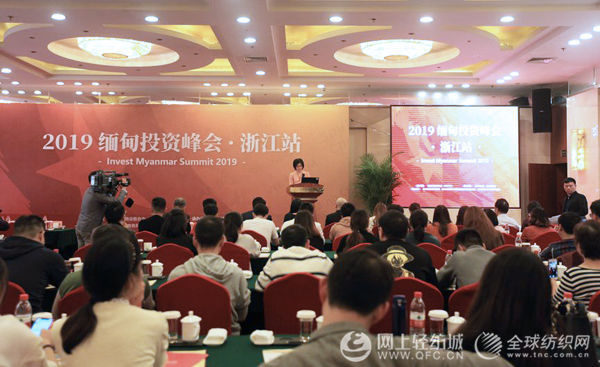 Myanmar is regarded as the last frontier market in Southeast Asia in recent years, and its market potential has attracted a large number of investors.
This activity, sponsored by (UMFCCI) of Myanmar Chamber of Commerce and Industry Federation, is held by Global Textile Network and online Textile City. Shaoxing Keqiao District Commerce Bureau, Shaoxing Keqiao District China Light Textile City Construction and Management Committee, Shaoxing Keqiao District Federation of Industry and Commerce.
Myanmar Chamber of Commerce and Industry is a state-level private enterprise association in Myanmar. It is a bridge for Myanmar enterprises to communicate with the Myanmar government. It is also a platform for international and local investors to meet and cooperate with Myanmar's central and local governments.
The aim of the event is to help companies tap Myanmar's business potential through exchanges and exchanges.